Content Marketing:-
Content marketing as we know it today first appeared in the United States in the 19th century . 
Content Marketing, or Content Marketing, is a set of techniques based on the creation and transmission/propagation of valuable, useful, and informative content in order to communicate with customers and optimize the visibility of a website. 
content marketing or content marketing aims to attract like a magnet draws iron, visitors to a website. 
He transforms them into consumers while relying on impeccable technique and meaningful content.
In short, it promotes the optimization of the visibility of a site with the audience, at the level of search engines and social networks.
Content marketing has a lasting impact on your business. Unlike traditional advertising, its impact does not disappear at the same time as the investments.
Indeed, when you publish articles based on a content marketing strategy, you should not think of the short term. It will take a few months depending on the size of your website to see results.
Let us take as an illustration the example of the campaign of "Idelec plus" , a French general electricity company. After the launch of its content marketing campaign, this company boosted its performance over 11 months.
Indeed, in this time interval they generated:
More than 5000 organic visits;
More than 1000 referred visits;
A growth of the lead rate of + 2150%.
Content marketing therefore has a long-term effect as long as your content remains hosted on your website. Content marketing significantly impacts your company's SEO strategy.
This technique also helps website owners efficiently manage a large chunk of their budget. By producing and distributing valuable content, you influence the behavior of potential consumers and optimize the visibility of the entity's website.
By combining your content with a set of marketing strategies aimed at increasing traffic, you will be able to follow the gradual and continual transformation of your prospects through your sales channel.
Also, you will be able to generate leads that you can engage through email through marketing to direct them down the sales funnel to increase your customer base.
In this logic, it is important to include the use of social networks and Reddit is one of them.
how to use Reddit in a content marketing strategy:-
More than a social network, Reddit is, because of its many strengths, a real ally of content marketing. So, there are a plethora of possibilities for using Reddit in a content marketing strategy.
Here are a few :
Find and sign up for the right subreddits:-
Integrate relevant subreddits. In other words, join the subreddits whose theme is in line with your field of activity.
You can easily find subreddits by typing a keyword describing the type of subreddits you want to include in the Reddit search bar, then join them using the "join" or "join" button.
Seek to build trust:-
When posting to your subreddit, be sure to read the comments generated by your post. This will allow you to answer users' questions and find out what they really think about your post.
Show that you care about the community to which you belong. By doing this, you build trust between you and your audience.
Keep in mind that most research shows that it's the trust a customer places in a trade commissioner that can get them to buy or advertise a product.
Create content that helps people:-
In subreddits, there is content that is meant to help people create or improve their businesses. Of these contents, the best are placed at the top of the publications of the subreddits.
When looking for the kind of content you could produce and post on Reddit, think about the concerns people have for experts in your field.
If you're a web editor, for example, post articles in your subreddit that will help young writers in their careers.
If you are in the cosmetics business, share tips that could help people take better care of their skin or body through your posts.
The goal is to make yourself known by posting articles that your audience would really like to read and share.
Create quality content:-
The content you post on buy reddit bulk accounts online will actually aim to increase traffic to your site and generate more leads by optimizing your positioning in your subreddit.
Poor quality content has a lasting effect on your notoriety, which is so difficult and delicate to build. In other words, the poorer your content, the worse your marketing achievement will be.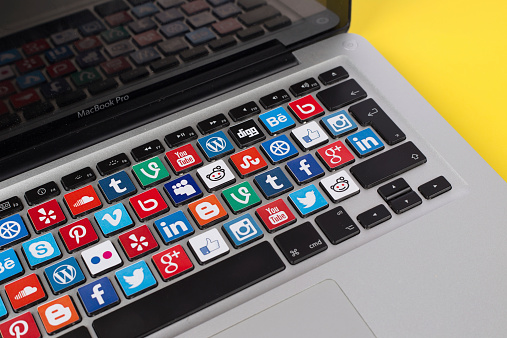 Covet content ideas:-
Take advantage of the subreddit related to your domain to spot unanswered questions and use them to produce content.
Do not hesitate to produce your content around questions that have remained unanswered. Thus, you will be able to get ranked for searches in relation to these questions.
This will provide you with appropriate content for related questions that other users are asking.
In addition, the community site that is Reddit allows you to take a look at the posts that have already worked and generate a lot of comments.
You can build original ideas from these posts to create content that will drive lots of traffic to your site .
The goal is to generate multiple leads by allowing Reddit search engines to display your content.
Discover a new site:-
On the web, there are websites in all areas that capture the attention of Internet users or that represent a significant resource.
You can therefore consult these sites, just to see how the competition operates. Reddit offers you through its subreddits, the possibility of knowing the blogs currently in vogue in your field.
Use RedditAds:-
Today, social networks, thanks to their so-called "Ads" networks, offer companies various advertising services. Reddit although being a community network has an advertising service "RedditAds" which allows it to help companies that are struggling to deploy.
It promotes URL and title at a very affordable cost . The special thing about Reddit is that you can target people who subscribe to a category of subreddit.
Businesses use RedditAds to keep their audiences up to date with events or information that is relevant to their brands.
Use a calendar:-
Besides RedditAds, using a calendar is a very nifty way to notify your audience of future events in your business. Calendars are widely used by football club subreddit.
They use it to broadcast match schedules, rankings, etc.
Use Reddit to fix customer service issues:-
Create a subreddit where you go direct your audience to keep in constant contact with them. In this subreddit, customers can ask you their concerns and hope for a response.
Take the example of the Xbox 360 which directs customers to a subreddit dedicated to solving their problems, as quickly as possible.